House Shape Magnets & Notepads
Instant Pricing
Print size

Print type

Paper type

Quantity

1000

Sale %

Design artwork

Mailing Services

Mail To

Upload Address File

0.0

0

Add To Cart

No Price

Ask Printing Quote

0|0|1050.00|0.00|500-314-38-315;0|0|1610.00|0.00|1000-314-38-315
{js_price_for_one}
{js_price_for_size}
{js_price_for_mailing}
480
Step 2
Upload attachments
Please ensure that your file type must be TIF, BMP, GIF, JPEG, ZIP, PDF or DOC. The maximum capacity total for your uploaded file must be less than 30Mb.
* Teksoft Print accepts NO responsibility for any copyright issues from the files you upload.
Comment for product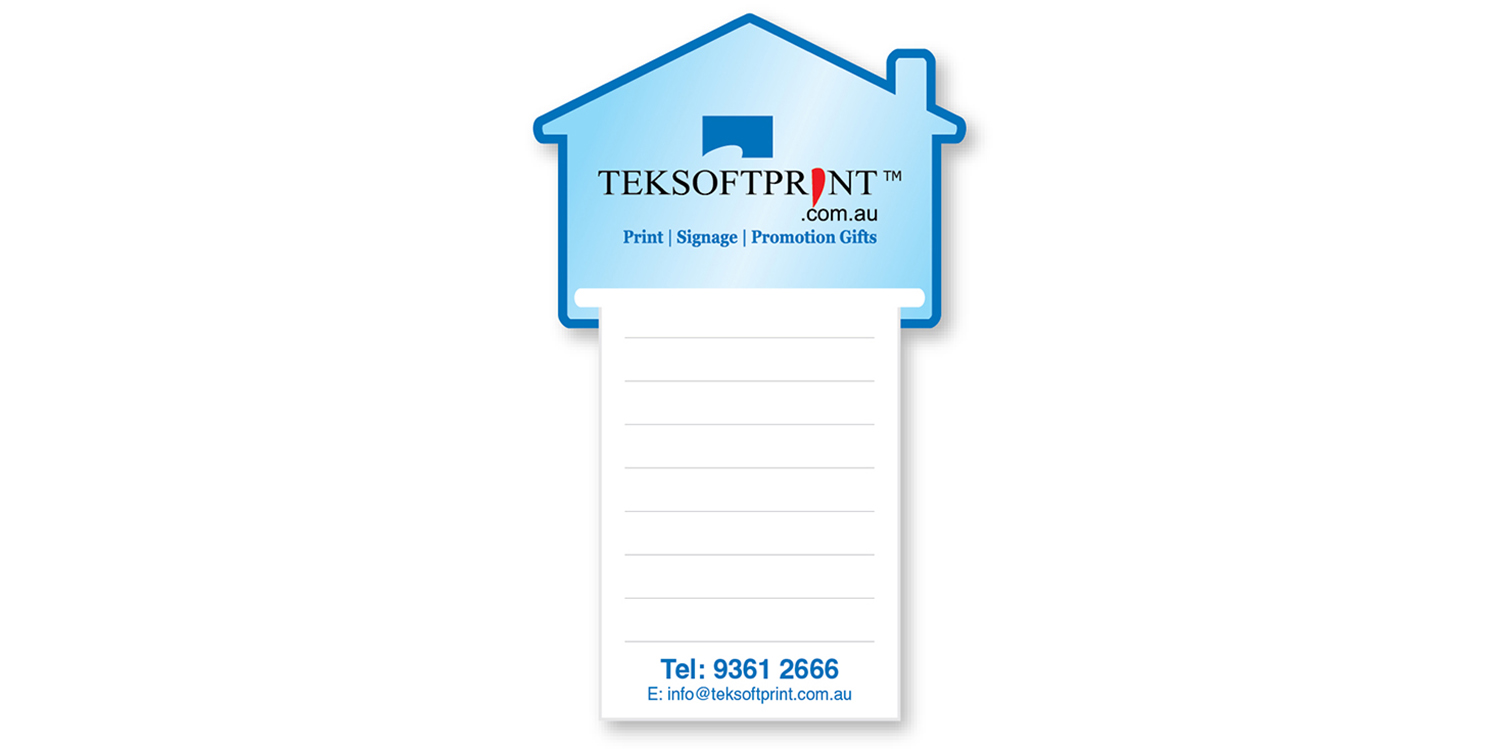 Description
Answer & Questions
Shape magnets are the another way to increase business awareness and promote your products and services. Shaped Magnets are becoming more and more popular. At Tesoftprint, we offer all shape magnets in full colour. We Guarantee Highest Quality.

Notepads printed in full colour with 25 sheet notepad on 100gsm bond papers.